What is Active Transportation?
Human-powered and human-scaled modes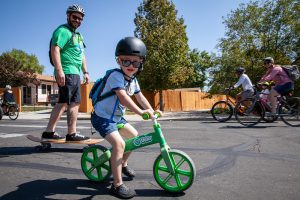 of transportation, including:
pedestrian (walk or wheel)
bicycle
scooter
skateboard
and more
What is the Regional Active Transportation Plan?
This Plan is Northern Colorado's opportunity to update our shared vision for improved bicycle and pedestrian transportation within and between communities. A lot has happened in our region since the adoption of the NFRMPO's 2016 Non-Motorized Plan. With help from stakeholders across the region, the Active Transportation Plan will include the following:
A consolidated summary of the existing bicycle and pedestrian infrastructure, data, and design standards throughout the region
Segment by segment analysis of each Regional Non-Motorized Corridor, including important local connections and critical gaps, and major barriers and opportunities for completion
Best practices and policy recommendations for emerging micromobility solutions (electric bikes, scooters, and skateboards, etc.)
Updated tools, analysis, and guidance supporting local and regional planning and funding efforts
What we have heard
We have received over 200 comments, 55 survey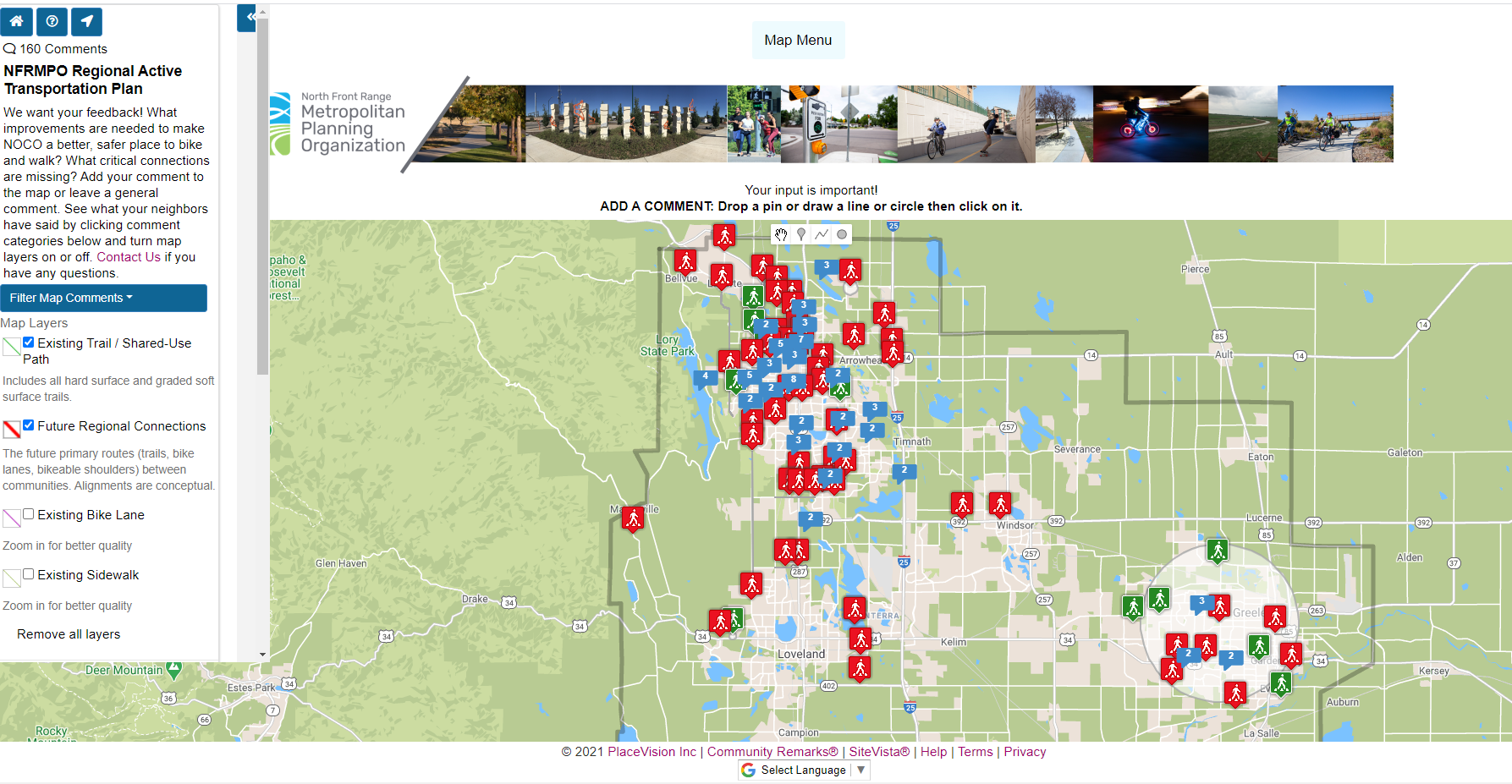 responses, and presented at 11 local board, committee, or commission meetings. Across the board, Northern Coloradans want safer, more accessible biking and walking routes. Community members have identified crucial gaps and inaccessible routes, as well as improvements and programs that have encouraged them to bike or walk more often.
What are we doing now?
NFRMPO staff are compiling feedback and themes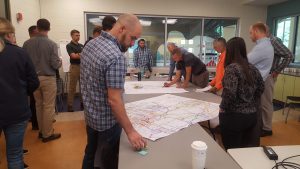 we heard early in the plan development process. We are meeting with local planning partners to discuss these themes and how to best align local and regional plans, programs, and visions. We hope to adopt the Active Transportation Plan by Summer 2021.

To learn more and stay involved, contact Ryan Dusil at rdusil@nfrmpo.org or 970-422-1096