Freight transportation is a key driver to the economic success of the North Front Range. With a large growth in population, housing, and business on the horizon, an increased focus on freight concerns is needed. The NFRMPO is working to integrate freight considerations into the transportation planning process.
Freight Northern Colorado (FNC) Plan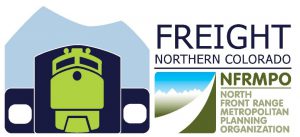 The purpose of Freight Northern Colorado (FNC) is to provide a guide for the improvement of the overall freight system within the North Front Range region. While not required by the Fixing America's Surface Transportation (FAST) Act, having a regional freight plan positions the region to have a list of potential projects and a foundation to move forward for the pursuit of funds for freight and freight-benefitting projects.
FNC is currently under development and is anticipated to be adopted by the NFRMPO's Planning Council in September 2017.
If you are interested in being part of the FNC Steering Committee or learning more about Freight Planning in the NFRMPO region, please contact Becky Karasko, AICP at bkarasko@nfrmpo.org or (970) 416-2257.