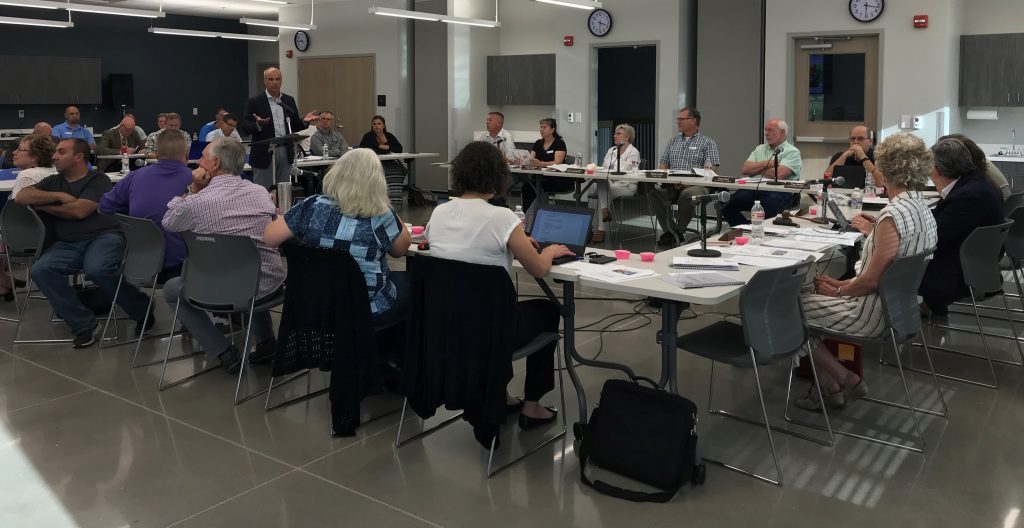 The North Front Range Metropolitan Planning Organization covers 15 local governments in Northern Colorado. Each participating local government chooses an elected official to serve as its representative on the Planning Council. In addition, there is a representative from the Colorado Department of Public Health and Environment's Air Pollution Control Division and the Transportation Commission of Colorado. The Council allows local officials to respond more effectively to regional and state transportation and transportation-related air quality issues and needs.
Typically, the Executive Committee has three members which include the Chair, Vice Chair, and Past Chair. In 2022, the Executive Committee is comprised of the Chair and Vice Chair because there is not a Past Chair currently serving on the Planning Council. The Executive Committee is responsible for direct guidance to the Executive Director, sets agendas and speaks for the entire Planning Council on specific issues/direction with consensus from the Council.
2022 Planning Council
| | |
| --- | --- |
| Photo Courtesy berthoud.org | Photo Courtesy weldgov.com |
To receive monthly MPO Council Packets or if you have questions regarding the Planning Council please contact Barbara Bills at (970) 289-8280 or bbills@nfrmpo.org.
Council meeting packets are generally posted 10 business days prior to Council meetings. Meeting minutes are posted following Council approval at the next month's meeting. View Council meeting materials. View schedule of upcoming meetings.