#SwitchATrip September 20 – 26
The NFRMPO and the cities of Greeley and Loveland are partnering on the Northern Colorado (NoCo) Active Transportation Challenge. Tune up your your bike and get your bus pass ready!
We challenge you to trade one car trip to biking, walking, or riding the bus. According to the 2017 National Household Travel Survey, 53 percent of all trips are four miles or less – so try that quick neighborhood errand on two wheels!
Do it for physical activity, do it for better air quality, or just do it for fun. Want a little help switching a trip? Keep scrolling!
The Challenge
PLEDGE to switch at least one car trip to bike, bus, or walk between September 20 and 26. That's it! Changing your daily routine can seem daunting, so we want to make this a fun competition between communities in Northern Colorado. Take the #SwitchATrip Pledge to let us know you plan to bike, bus, walk, scoot, or skate! Complete a short survey at the end and be entered into a random drawing for fabulous prizes, including gift cards, t-shirts, hats, transit passes, and more.

Where did your community rank?


Tag us @NFRMPO on social media to share how you #SwitchATrip to move around the region without a car. Encourage your friends and family to do the same.
Why Should You #SwitchATrip?
Northern Colorado is growing, and it's growing FAST. With this growth comes more traffic, which impacts your ability to get places and the quality of the air you breathe. Emissions from cars, SUVS, and motorcycles are a leading cause of ground-level ozone production. Breathing in ozone can cause respiratory issues, especially for vulnerable people like older adults, children, or people with asthma. Biking, riding the bus, and walking reduce ozone production. If each Northern Colorado household switched one trip a week for a year, it would amount to 9.6 million fewer car trips, annually! Small individual changes really add up.
Making a switch also helps with traffic congestion and physical activity. Even just walking to the local bus stop can make a difference. It doesn't have to be a big switch! Read more on the benefits of active transportation here.
Resources
Feel free to use these materials to promote the Challenge among your family, friends, colleagues, or other networks.
Poster #1 (PDF) – English | Spanish
Poster #2 (PDF) – English | Spanish
Bike/Ped Resources
Transit Resources
Curious about how to put your bicycle on a bus? FC Moves developed a handy How to Load Your Bike resource.
Air Quality Resources
Partner Organizations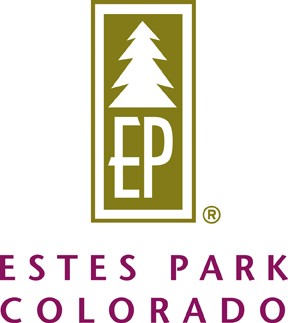 Thanks to our prize sponsors:

The NoCo Active Transportation Challenge received local and national press!
For any questions, contact Ryan Dusil or call (970) 422-1096.