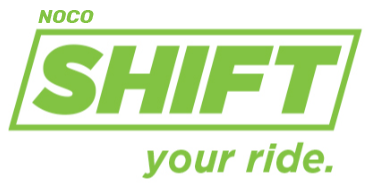 ---
Share your story and use the hashtag: #shiftyourridenoco
---
What is Shift Your Ride?
Shift Your Ride started as part of Fort Collins' Shift program to reduce greenhouse gas emissions in the City. In 2022, the City of Fort Collins and the NFRMPO are working together to set up a regional Shift Your Ride effort to get people to shift at least one trip per week from their vehicle to a bike ride, a walk, a trip on the bus, or telecommute. Together, we can make a difference and improve our air quality.
Fort Collins Shift Pledges: Read more about program details and giveaways for Fort Collins HERE.
---
Sample Itineraries
Are you curious where you can go by bike, transit, or walking? Type in an address on this map and see the local transit routes, bicycle lanes, sidewalks, and trails nearby.
What's Your Impact?
Track your miles reduced in our Spreadsheet and see how you compare to the average American. We've created this Excel spreadsheet that'll take your trips and turn it into a Greenhouse Gas reduction impact!
Download the Shift GHGe Calculator
---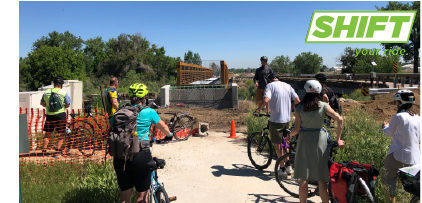 Bicycle and Pedestrian Resources
Please reach out to Alex Gordon at agordon@nfrmpo.org or (970) 289-8279 or Jerome Rouser at jrouser@nfrmpo.org or (970) 422-1096 with any questions.